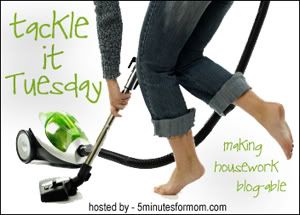 Oh, I missed an entire week of garden updates. Things grow so fast, don't they? We are trying to take pictures of things every week, so you can see the progress! If you want to look:
Dad told me that it was time to pick the lettuce.
So, I let him do it.
That was a yummy salad. Thanks, Dad.
Every week, I host a weekly meme called:
Blitz-it Friday
. If you would like to pop over and see what's going on, I have a big-project edition going on now. We select a big project for the summer and report in once a week. Last
week's blitz here
. I believe in efficiency and working fast. If you need inspiration in this area, you'll be encouraged by the
Blitz concept.