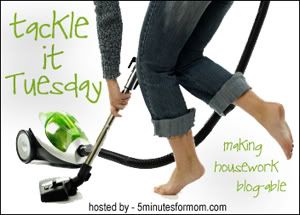 So, fall IS here in Illinois, and I love it. Have I mentioned that I love it? I love the cooler air. I can breathe again. I feel like doing things again. For a while there, I was starting to wonder if I had mystery virus whose only symptom was exhaustion. But I'm back to my old self again, whew!
So, my counter is lined up with tomatoes. We have had so much rain that I've had to pull them before they got soggy. There are still a few out there. This is the third batch that have been picked.
For the batch that already ripened, I made salsa. Very easy recipe. I purred half of the tomatoes, and chopped the other half into med-sized chunks. Then, I had a variety of peppers: green, red, pablano, jalapeno, yellow, and serrano. The amount of peppers was equal to the amount of tomatoes. (about 6 cups of each) I threw in 6 cloves of garlic, minced and about 2 cups of fresh corn. They cooked in the crockpot most of the day, toward the end, I added: 2 t. salt, 3/4 cup of vinegar, 1 12 oz. can of tomato paste, and 2 cans of black beans.
The best part? The family likes it. One big jar was consumed immediately. So, I'll do this recipe again.
And then there was a garage sale.. actually, the garage sales have been poor pickings at best. Stay home, don't go. It's not worth it. I was hard pressed to even spend $10.00!
But I did find these:
An entire "pile" of zippers for $1.00!
Nobody sews with zippers anymore. I love zippers. Zippers rock. Zippers are king.
And the only ones who sew with zippers are little old ladies who have already died and their kids are selling their stuff. Thank you Lord, for those little old ladies.
So, my dear husband asks me, how many of those zippers do you think you'll use?
In my lifetime? About 30, which means they'll be 20 left when I'm gone. And then some young gal will see my pile of zippers and say, "What a find!" Even so, if I only use ONE ZIPPER, I will have gotten my money out of the deal, since a new zipper can be around $3.00.
And the garden.. Yes, everyone is talking about a "fall garden". I have no idea what that means. Do you actually go ahead and plant more things in September?
As it is, we are planting all of our free perennials that my friend, Pauline gave me.
Here are Jo and Than planting the flowers. That whole side of the garden is going to be flowers, since I couldn't get anything to grow there. It's my perennial garden!
And so is this, except for the seeds that got planted in with them. I think those big flowers are annuals.
And could it be fall without some fall sewing? I (heart) fall sewing. This is all recycled wool.
I did not leave my trunk to get supplies. Can I help it that a messenger bag just emerged?
Yes, a messenger bag--seems to be the all-purpose bag of the year for me.
Be sure to join me on Friday, I am
giving away a messenger
to ONE lucky participant of my
weekly blitz meme
. I look forward to seeing you then! If you love this tackle it Tuesday, you're going to love the focus, challenge and direction of
Blitz-it Friday.